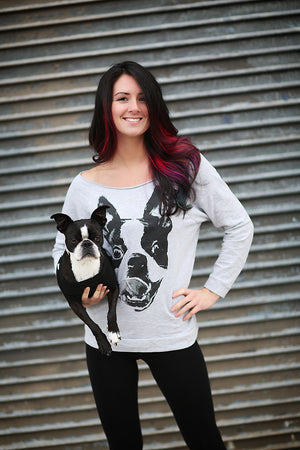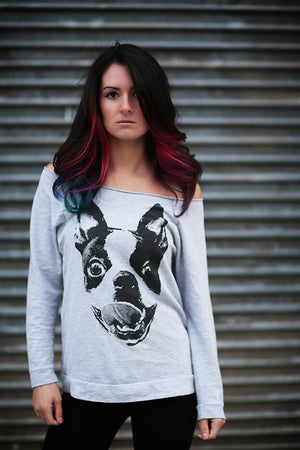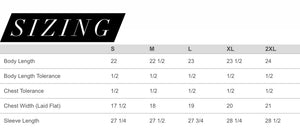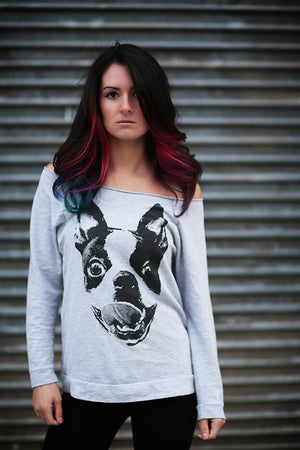 Smile Off Shoulder Long Sleeve
Who doesn't love the Boston Terrier Smile?

Bella Off Shoulder Style Long Sleeve
Heather Grey with Black Print
If you would like an oversized look

 SIZE UP one or two sizes.
Item is a little darker in person
Model is size Small
Most items ship within 5-6 Business Days
Shipping Estimate-$4
Made to order from Cleveland,Ohio
A % of all sales goes to Midwest Boston Terrier Rescue. 3 of the 6 Clevotine Pups were adopted from MWBTR.
If you have any questions please contact us.
-Clevotine-