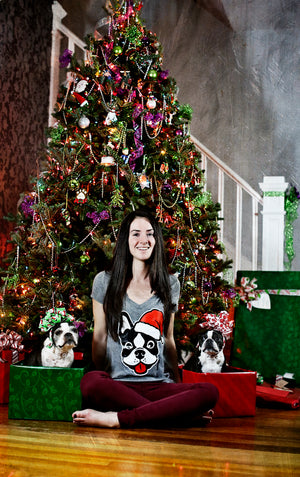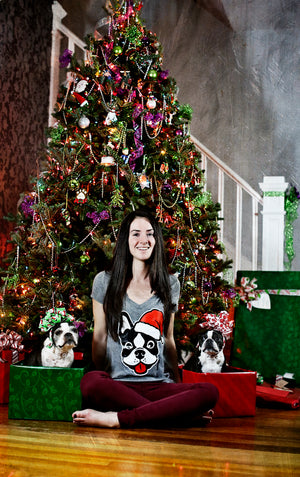 Santa Paws V Neck Shirt
Tis the Season for Santa Paws!

Triblend V Neck Next Level Shirt
Model is size Small

Most items ship within 5-6 Business Days
Domestic Shipping for this item will be $3.00
A % of all sales goes to Midwest Boston Terrier Rescue. 3 of the 6 Clevotine Pups were adopted from MWBTR.
If you have any questions please reach out
-Clevotine-