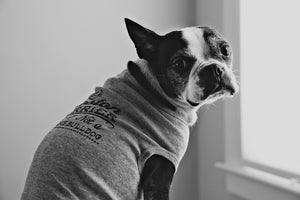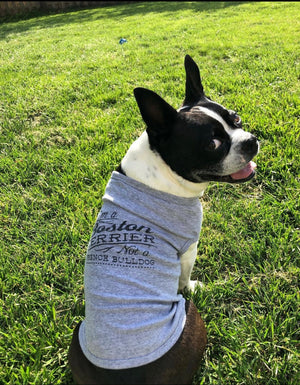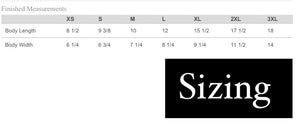 Not A French Bulldog Pup Shirt
Is that a French bulldog? NOPE! Boston Terrier!
100% Cotton Gray Shirt
with Black Silk Screen Print
Model is size Large/ 17 pounds

Please add on an inch or 2 for room.
Medium// Puppy Size or 10-11 Pound Bostons
Large// 14-23ish
Extra Large// 24+
PLEASE MEASURE YOUR BOSTON AND DECIDE ON THEIR MEASUREMENTS.
 For reference: 
Gus: Size X-Large // Chest-22 Neck-14 27lb 
Chestie: Size Large // Chest-19 Neck-13 20lb 
Blu: Size X-Large // Chest-24 Neck-15 27lb 
Most items ship within 5-6 Business Days
This item ships domestic for $3
Made to order from Cleveland,Ohio.
A portion of all sales goes to Midwest Boston Terrier Rescue.
3 of the 6 Clevotine Pups were adopted from MWBTR.
If you have any questions please reach out.
-Clevotine-