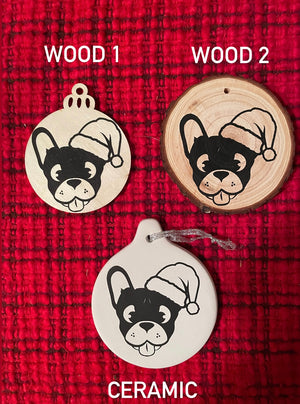 Frenchie Santa Paws Ornament
Tis the Season for ornaments!
Pick a style of ornament and then also the print you want.
Each Style varies in price.
Each Ornament is approximately 3 inches in diameter.
Limited Print@

Most items ship within 5-6 Business Days
Shipping Estimate-$3
Made to order from Cleveland,Ohio.
If you have any questions please reach out if you have any questions
-Clevotine-