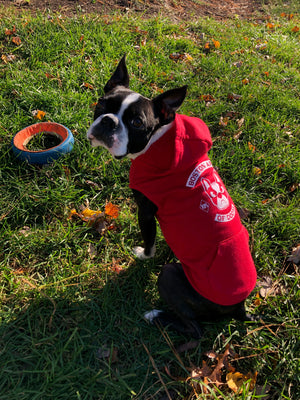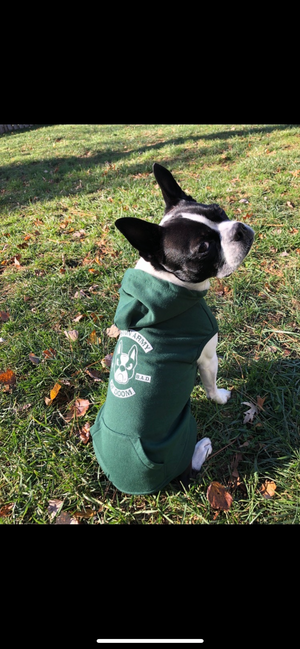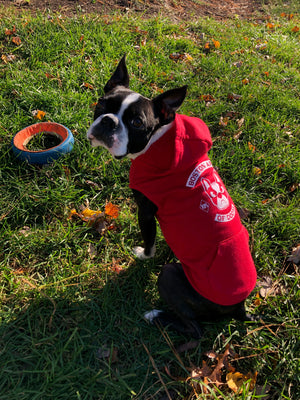 Boston Army of Doom Pup Hoodie
It's getting a bit chilly outside.
Warm up your pups in our Boston Army of Doom pup Hoodie
Black/Red/Green  Hoodie

with White Silk Screen Print
Model  is size Large/20 pounds
Please check measurements 
Add on 1-2 Inches to your pups chest measurements for room
NOT just pounds 

 
Reference Sizing: 
Gus: Size Large // Chest-22 Neck-14 27lb 
Chestie: Size Large // Chest-19 Neck-13 20lb 
Blu: Size Large // Chest-24 Neck-15 27lb 
Astro: Size Medium // Chest-19 Neck-11 20lb
 Most items ship within 5-6 Business Days
Shipping Estimate - $3
Made to order from Cleveland,Ohio
A % of all sales goes to Midwest Boston Terrier Rescue. 3 of the 6 Clevotine Pups were adopted from MWBTR.
If you have any questions please contact us

-Clevotine-